Research
My dissertation project, "Latinx Comix: Graphic Memoirs and Comic Biographies as Counter History," uses a cultural and historical approach to investigate the connection between subject formation, memory, and trauma in US Latinx graphic memoirs and comic biographies. Through a content analysis of four key graphic narratives by and about Latinx people, three of which are focused on women subjects, I implement critical theories in Comics and Latinx Studies. I also use comics archival research in my project to examine the narrative and pedagogical possibilities of graphic life writing in portraying Latinx identities and contestations of official historical accounts. Two key principles support my research. First, comics are legitimate literary and historical texts that engage with issues of remembering trauma, place-making, and social change. Second, Latinx graphic memoirs and biographies represent both individual and collective narratives of marginality and subjecthood. It is the in-between space of the comic page that I argue creates new and complex understandings of Latinx identity and history.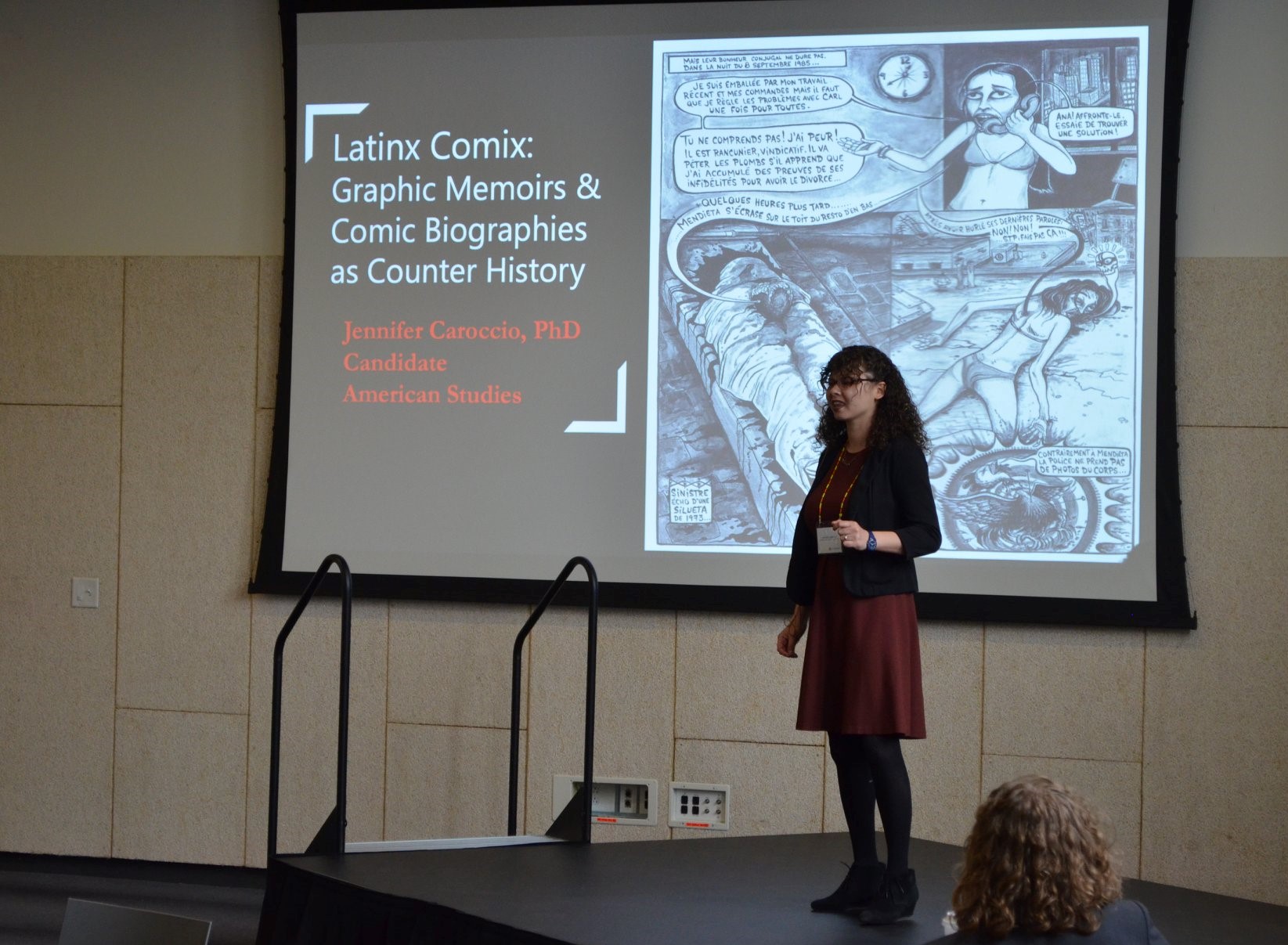 Competing in the 3-Minute Thesis. Photo from P3 Collaboratory, RU-N.
I have presented sections of my dissertation as various regional and national conferences.